Enjoy a signature pasta
with a Garden or Caesar side salad
Penne Alfredo
12.99
Spaghetti & Meatballs
14.99
Chicken Scampi
14.99
Baked Ziti with Chicken
& Ricotta Cheese
15.99
Herb Grilled Chicken With
Fresh Lemon & Basil
14.99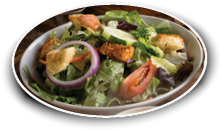 Take home a classic
free!
Penne Marinara
Spaghetti Bolognese
Caprese Pasta
Cheese or Pepperoni Pizza Pizza
Ind. Deep DIsh Or
Chicago Thin Crust
Dine in only. Not valid with coupons or discounts.

We're here to put more Uno's in your belly. Save on a second pizza, get add-on deals for wings and appetizers, plus feed the whole gang for less.

Order Now