We feature offerings from outstanding regional breweries throughout the year.
Ask your server what's on draft today.
Crafts & Drafts
The beers below may be featured in draft or bottle. We also feature seasonal selections throughout the year.
DRAFT SIZES


Signature Uno Pilsner - 20oz. glass

Small - 14oz. glass

All Sam Adams served in a 20oz. pilnser or 16oz. perfect pint glass.
| | | |
| --- | --- | --- |
| Amstel Light | Dos Equis XX Amber | Newcastle Brown Ale |
| Angry Orchard Cider | Guinness Black Lager | Omission Pale Ale |
| Bass Ale | Guiness | Peroni Nastro Azzurro |
| Blue Moon | Harpoon White | Redhook ESB |
| Bud Light | Heineken | Rolling Rock |
| Bud Light Lime | Heineken Premium Light | Sam Adams Light |
| Budweiser | Killian's Red | Sam Adams Boston Lager |
| Coors Light | Michelob Ultra | Sam Adams Seasonal |
| Corona Extra | Miller Genuine 64 | Sierra Nevada Pale Ale |
| Corona Light | Miller Lite | |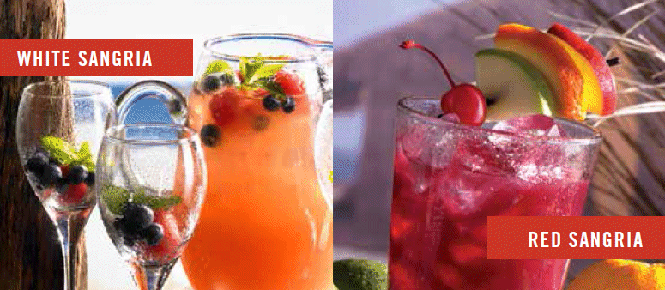 By the glass
Share a pitcher*
White - Unique wine punch with Beringer White Zinfandel & Absolut Apeach Vodka.
Red - Unique wine punch with Stone Barn Cabernet, Bacardi Limón, cranberry & orange juice.

Kris Point Grigio
Italy, Bold citrus & floral notes
with a touch of almond
Nobilo Sauvignon Blanc
New Zealand, Crisp and clean,
zesty tropical fruit flavors
Mezzacorona Pinot Grigio
Italy, Delicate, fruity and dry
Hess Monterey Chardonnay
California, Rich, tropical fruit,
lingering finish
Clos du Bois Chardonnay
California, Apple, pear, lemon,
hints of butter and toasty oak
Chateau Ste. Michelle Riesling
Washington, Medium-dry,
peach and melon flavors
Beringer White Zinfandel
California, Soft and fruity
Stone Barn Chardonnay
California

Gnarly Head Pinot Noir
California, Laid-back,
with berry-filled richness
Blackstone Merlot
California, Rich fruit with
subtle oak flavors
Tilia Malbec
Argentina
Flavorful as a cabernet,
smooth as a merlot.
Apothic Red Winemaker's Blend
California, Blackberry, black
cherry, mocha & vanilla undertones
J. Lohr Cabernet Sauvignon
California, Black current, plum
& black cherry, bouquet of
vanilla & spice
Stone Barn Cabernet
California
*Except where prohibited by law